About Braxton Mora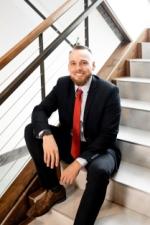 Braxton Mora
Contact Information
Mobile: 801.833.2962
NMLS #: 1572047

Office Address
5965 South 900 East, Suite 100
Murray, UT 84121
Who Is Braxton Mora?
At home I am a super-hero in the eyes of my three children, I enjoy being a dad to my kids more than anything in my life. I have dedicated my life to them and to becoming the very best version of myself to hopefully inspire them to do the same. I work to position myself as a pillar in our community through activities such as feeding the homeless to talking to at-risk high school kids about creating a better future for themselves. During my down time, I am either out with the family, enjoying a vacation, reading a book, playing some sports or hitting the gym.
However, I do dedicate the majority of my time to my career being a Mortgage Loan Officer with Peoples Mortgage Company.
When it comes to getting a home loan I know there are more options for you than I can count. And being an advocate and expert in this industry I can tell you that mortgage companies put their efforts into 1 of 4 different categories that they promote to potential clients:
• Low Rates
• Great Service
• Various Loan Options
• Easy To Work With
The way it goes is that if you want a low rate then you should expect poor service and a difficult process. If you want great service, then you'd have higher rates and limited loan options. Essentially you cannot have all four. I don't believe in doing business this way...that's why I have positioned myself within a company and with a team that has made a commitment to all four. As both an individual and as a team this is built right into the fabric of who we are.
What you will experience when working with me is that I've provide both a world-class mortgage experience and the peace of mind that comes with making an educated financial decision!
I truly believe that if you want to own a home it's not a matter of if but a matter of when. I believe that every single person deserves their chance to obtain a piece of the "American Dream". I go to bat for my clients day in and day out... When you sit across from me, I don't view you as a commission or a paycheck...I don't view your questions or concerns as an annoyance...
I guess what I'm getting at is, I see you...I see your fears, your concerns, your hopes, your goals and your dreams...
I see you for who you really are.
I want to make sure that you understand ALL of your options, have clarity around the buying process, and most importantly, you are positioned for financial freedom as a result of our relationship!
Not all lenders nor realtors are created the same. If you want true professionals to work with you for possibly your biggest purchase then you are in the right place.
I am honored to help you take the first step toward your goals and dreams.